Next Network Event
Latest Network Resource
Local Government Association - Care and health improvement programme
Local Government Association. is the national voice of local government, working with councils to support, promote and improve.
Featured Resource
About Carers
Increasing the numbers of carers reached and supported, improving the quality of information, advice and signposting.
Lead DASS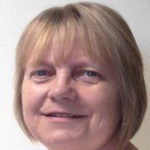 The Carers Network recognises the important role of carers in maintaining vulnerable family members and friends at home and keeping them independent.  The network aims to support carers by working across the region to improve the quality, range and consistency of information, advice and signposting to Carers.  The network works by listening and involving carers and professionals to shape services for them, and to help us to better identify and reach carers who may not be supported in the region.